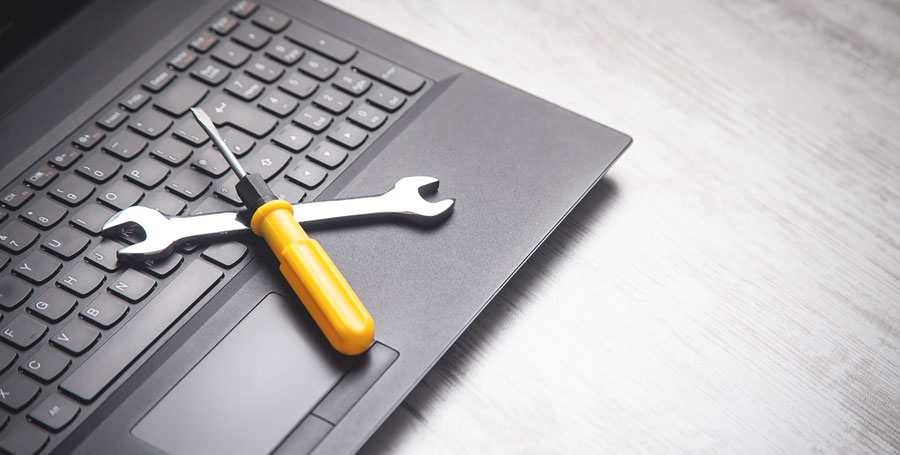 Preg-Tech Communications has a well-equipped ICT support department with IT engineers certified in handling a wide expanse of ICT equipment.
Our technicians have been handling hardware as far back 14 years ago. The experience over the years gives them cutting edge skills.
1 - Preventive Maintenance
Keeping the work place functioning in the best way possible by providing the best in convenience and unique disposition to benefit the client.
Methodology
Equipment warranty remains intact following any maintenance or troubleshooting exercises.
During each maintenance exercise, health checks on every machine are carried out to identify any faults. Recommendations for repair and replacement are stipulated in the final report submitted at the end of the maintenance exercise.
At the end of each scheduled maintenance exercise, a detailed report of the service and state of equipment handled including recommendations from the health checks is provided. The format of the report includes the following fields (Date of Maintenance, Asset Type, Asset ID, Model, Serial No., Site Status of equipment)
2 - Enterprise Software Maintenance
Do you have critical enterprise software that requires technical maintenance? Our experts can handle 24/7 troubleshooting , installation and configuration of your software both on workstations and servers.
3 - Networking Maintenance
Our engineers will make sure your network is performing as expected. We provide support on both LAN and WAN levels
We are ready to maintain your ICT equipment
Convenient location for quick onsite response anywhere in the Kampala and beyond.
Extended service hours to better serve our clients (7:30AM – 5:30PM, Monday-Saturday)
Emergency (24x7x365) service hours for contracted clients
First class bench repair and test lab facilities
Fast Computer repair turn-around
Authorized Warranty Service Provider for many major brands
Support for server operating systems and applications
Help Desk support
Expert network-level engineering support w/high level Technical certifications
Here at Preg-Tech, we provide Customer support services to assist our clients make the most cost effective and correct use of our products. It includes assistance in planning, installation, training, troubleshooting, maintenance, upgrading, and disposal of a product.